[AVSA-257] SUPER FISHEYE FETISHISM 迫力興奮蜜写 肉感BODYマゾギャルビッチ MASK MASOCHISM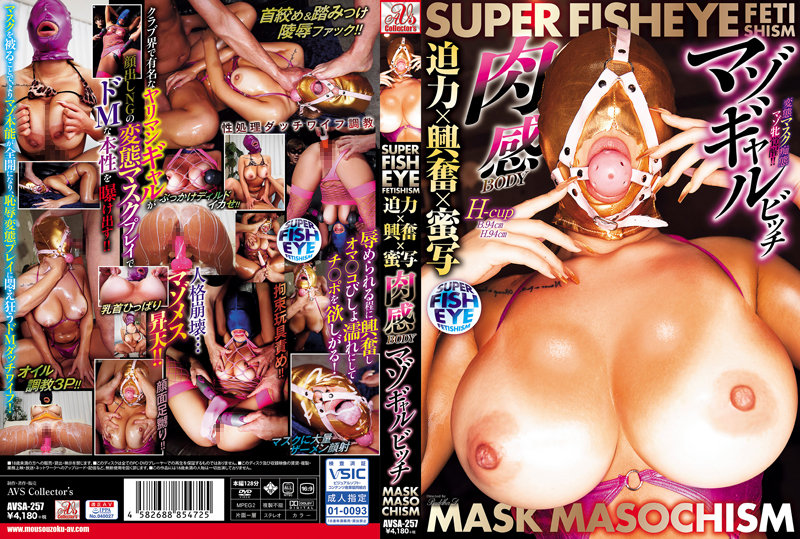 Product release date: 2023/08/08
Director:Buddha D
Series: SUPER FISHEYE FETISHISM
Label: AVS Collector's
Genre: M woman humiliation Other fetish gals
Format : MPEG-4 at 6 016 kb/s
Length : 1.90 GiB for 45 min 19 s 177 ms
Video #0 : AVC at 5 744 kb/s
Aspect : 1920 x 1080 (1.778) at 29.970 fps
Audio #0 : AAC at 256 kb/s
Infos : 2 channels, 48.0 kHz
[TNOZ-026] 7P大乱交意識高い系男装レイヤー19歳はガチ腐女子脳本物ドM連続Dキス&行列イラマ喉ピストン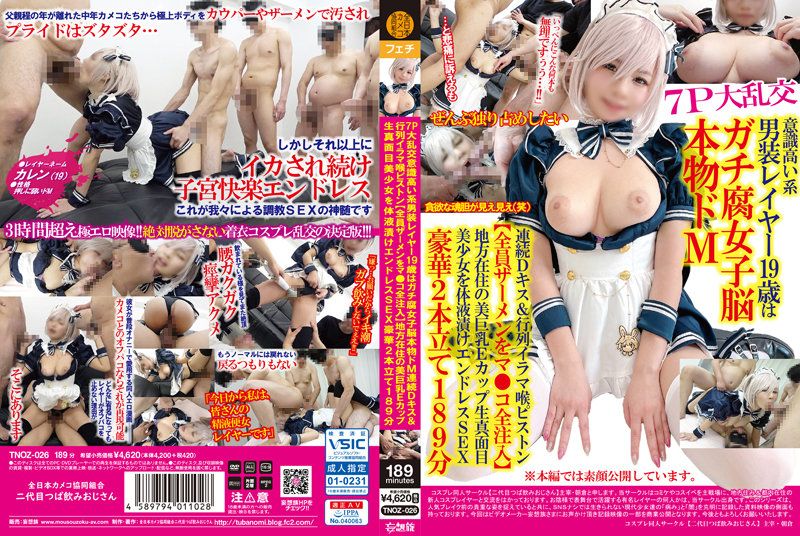 Product release date: 2023/08/08
7P Large Orgies Conscious Men's Wearing Layer 19 Years Old Is A Gachi Rotten Girl's Brain Real M Continuous D Kiss & Matrix Irama Throat Piston [All Injection Of Semen] Beautiful Busty E Cup Serious Beautiful Girl Who Lives In A Local Area Is Soaked In Body Fluids Endless SEX Luxurious Double Feature
Manufacturer: All Japan Cameco Cooperative / Mousozoku
Label: Nidaime Tsubami Ojisan (All Japan Cameco Cooperative Association/Mousozoku)
Genre: Titty Fuck Delusion Group Cosplay Orgy Beautiful Girl Big Tits
Format : MPEG-4 at 6 023 kb/s
Length : 3.68 GiB for 1 h 27 min 29 s 330 ms
Video #0 : AVC at 5 744 kb/s
Aspect : 1920 x 1080 (1.778) at 29.970 fps
Audio #0 : AAC at 256 kb/s
Infos : 2 channels, 48.0 kHz
[USBA-067] 美少女輪●調教 幼馴染で片思いの女の子は性奴●… ここな友紀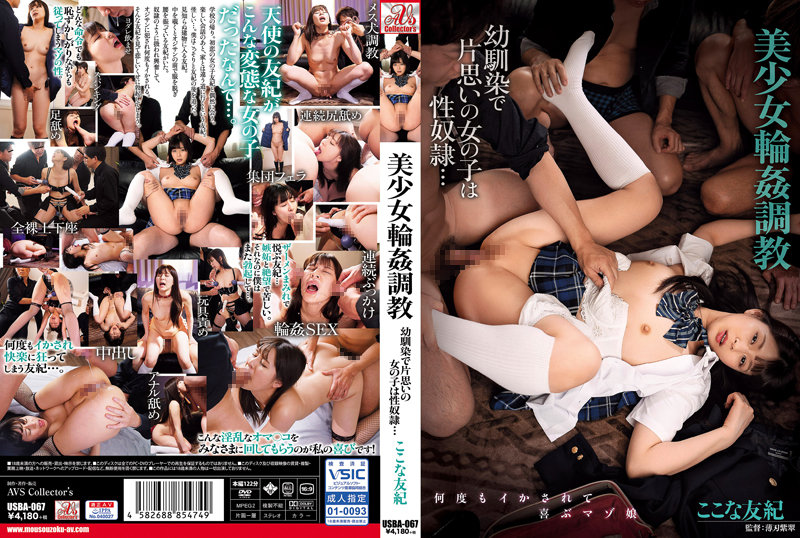 Product release date: 2023/08/08
Performer: Yuki Kokona
Director: Usuba Shisui
Series: Bishoujo Ring Training
Label: AVS Collector's
Genre: Beautiful Girl Uniform Sailor Suit Single Work, Gangbang
Format : MPEG-4 at 6 014 kb/s
Length : 1.54 GiB for 36 min 37 s 419 ms
Video #0 : AVC at 5 751 kb/s
Aspect : 1920 x 1080 (1.778) at 29.970 fps
Audio #0 : AAC at 256 kb/s
Infos : 2 channels, 48.0 kHz
[702NOSKN-042] ガチ中出し5P大輪●!20歳女子大生は彼氏がいるのに14発中出し&ぶっ壊れ鬼イキ 素人コスプレイヤーひかげ(20) 日向ひかげ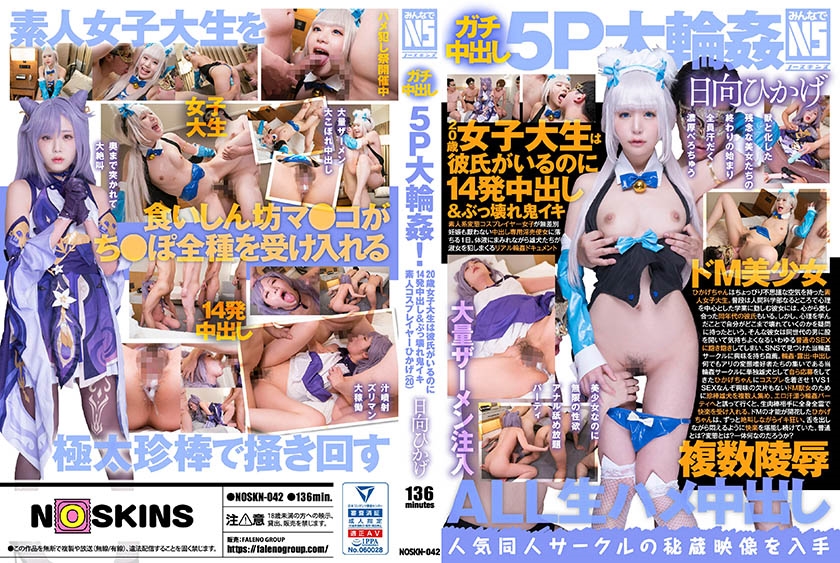 Delivery start date: 2023/07/21
Starring: Hikage Hinata
Manufacturer: Prestige
Recording time: 136min
Series: Gachi Cream Pie Large Flower
Label: Northkins
Genre: creampie cosplay orgy
Video: MPEG4 Video (H264) 1920x1080 29.97fps 5953kbps [V: ETI ISO Video Media Handler (h264 main L4.0, yuv420p, 1920x1080, 5953 kb/s)]
Audio: AAC 48000Hz stereo 127kbps [A: ETI ISO Audio Media Handler [eng] (aac lc, 48000 Hz, stereo, 127 kb/s)]
A perverted mass who came to have 8P intercourse under the order of her husband! A beautiful Arasa BODY repeats convulsions with an orgasm without knowing the ceiling!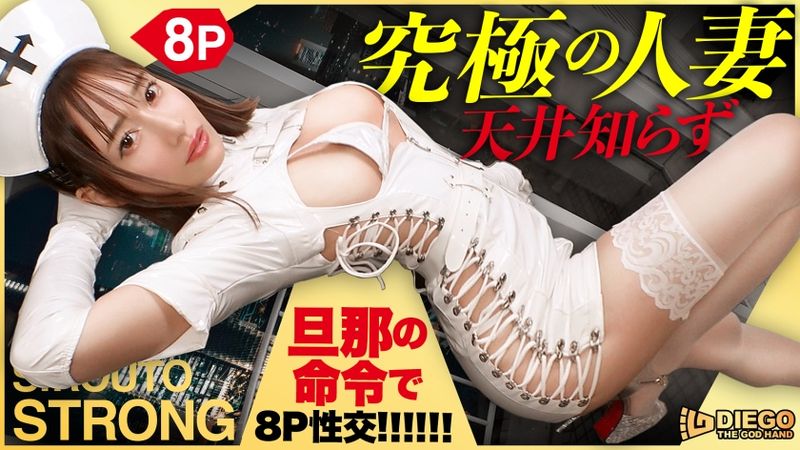 Delivery start date: 2023/07/19
Starring: Mr. Hoshino (29 years old) married woman / beauty staff
Manufacturer: Prestige
Recording time: 98min
Series: Amateur Strong
Label: DIEGO
Genre: Married Woman Shaved Deep Throating Orgy
Video: MPEG4 Video (H264) 1280x720 29.97fps 3997kbps [V: h264 constrained baseline L3.1, yuv420p, 1280x720, 3997 kb/s]
Audio: AAC 44100Hz stereo 125kbps [A: SoundHandler [eng] (aac lc, 44100 Hz, stereo, 125 kb/s)]
Shocking 9P Sex 60 Minutes With The Strongest Beauty Spreeing A Single Game Can Be Watched Only "Shirouto Strong"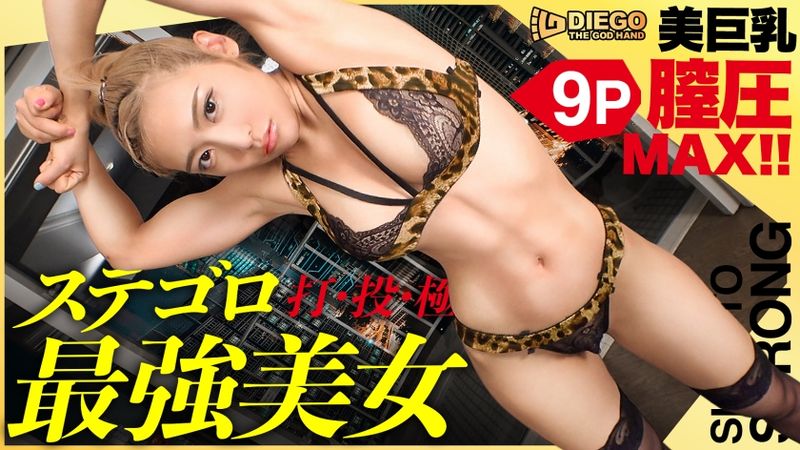 Delivery start date: 2023/06/21
Appearance: Ms. Aoki (age 29) Abdominal beauty with 5 years of martial arts experience
Manufacturer: Prestige
Recording time: 118min
Series: Amateur Strong
Label: DIEGO
Genre: Big Tits Gal Beautiful Breasts Nice Ass Shaved, Creampie, Gangbang
Video: MPEG4 Video (H264) 1920x1080 29.97fps 5622kbps [V: ETI ISO Video Media Handler (h264 main L4.0, yuv420p, 1920x1080, 5622 kb/s)]
Audio: AAC 48000Hz stereo 128kbps [A: ETI ISO Audio Media Handler [eng] (aac lc, 48000 Hz, stereo, 128 kb/s)]
[MIAA-876] 痴●はダメ絶対なのに… 電車内で助けを求めてきた制服J系の悶絶アへ顔に我慢できず便乗レ×プで中出し輪●してしまった僕… 柏木こなつ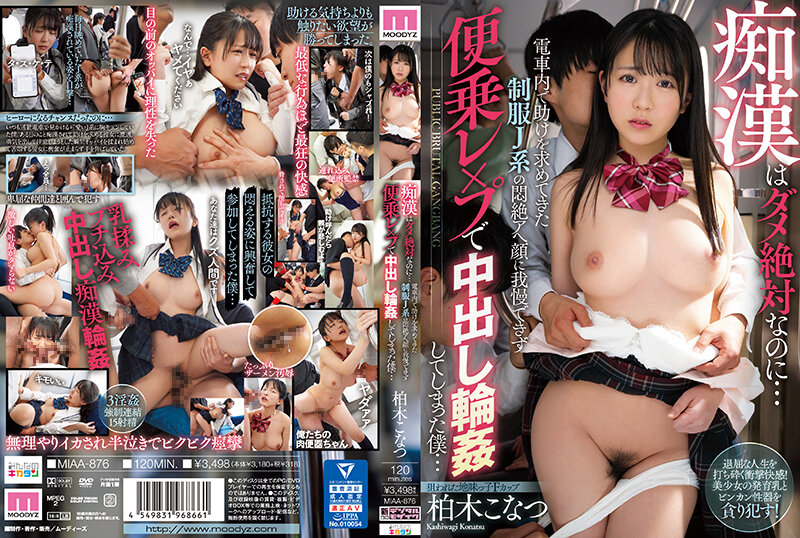 Product release date: 2023/06/20
Recording time: 119 minutes
Performer: Kashiwagi Konatsu
Manufacturer: Moody's
Label: Minna no Kikatan
Genre: School Girls 3P/4P Single Work Creampie Digimo Humiliation, Gangbang
Video: MPEG4 Video (H264) 1920x1080 29.97fps 5740kbps [V: h264 main L4.0, yuv420p, 1920x1080, 5740 kb/s]
Audio: AAC 48000Hz stereo 256kbps [A: SoundHandler (aac lc, 48000 Hz, stereo, 256 kb/s)]
[MUDR-224] 大好きな大量精子をお口にグチュグチュ溜め込み味わいごっくんシェイク! ぶっかけ顔射にドロドロ笑顔でパコりまくるザーメン中毒優等生 北山憂
Product release date: 2023/06/20
Recording time: 155 minutes
Cast: Yuu Kitayama
Genre: Cum Swallowing Orgy Single Work Creampie Facial Digital Mosaic Bukkake
Video: MPEG4 Video (H264) 1920x1080 29.97fps 5737kbps [V: h264 main L4.0, yuv420p, 1920x1080, 5737 kb/s]
Audio: AAC 48000Hz stereo 256kbps [A: SoundHandler (aac lc, 48000 Hz, stereo, 256 kb/s)]