[HND-482] Yandere Colosimus unless she cum out inside. Mary Eri Summer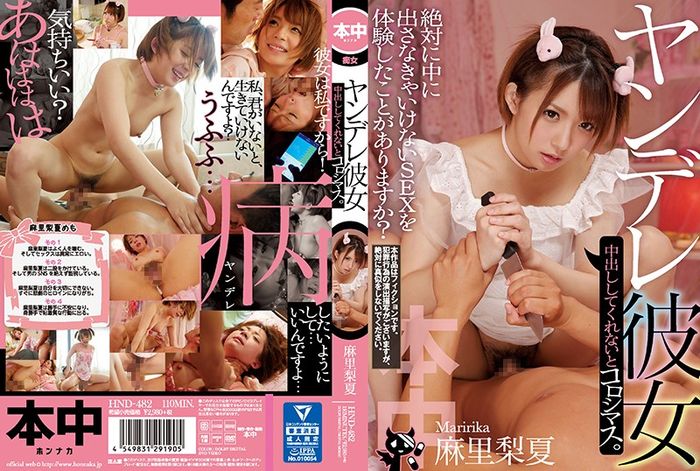 Product code: HND-482
Release date: 2018-07-25
Recording time: 110 minutes
Director: Masaki Namoto
Manufacturer: book in process
Label: the book
Genre: Cream Pies Costume Pretty Face Slutty, Hard Slut Girl Kiss / Kiss
Cast: Mari Rika Nagaumi Urumami Nagisa Mami
Video: MPEG4 Video (H264) 1920x1080 29.97fps 3972kbps [V: Video Media Handler (h264 high L4.0, yuv420p, 1920x1080, 3972 kb/s)]
Audio: AAC 48000Hz stereo 125kbps [A: Sound Media Handler (aac lc, 48000 Hz, stereo, 125 kb/s)]
[REAL-670] Muffin Blowjob Cum Heaven COMPLETE BEST 8 Hours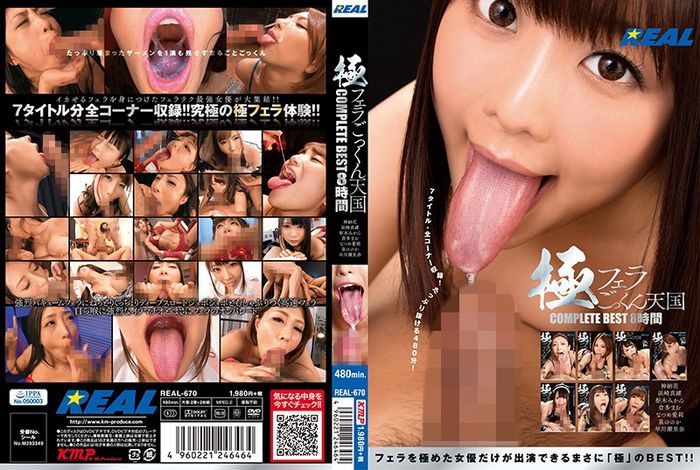 Part number: REAL-670
Release date: 2018-03-23
Recording time: 480 minutes
Director: Comet Akai
Manufacturer: K-M · Produce
Label: REAL (Real Works)
Genre: Older Big Breasts Cum Swallow Slut 4 hours or more
Cast: Mikan Kuraki Sakuragi Hibiki Hayakawa Rina Hamasaki Mao Kurakata Mayo Natsume Aika Sakita Wonderful Kanna Hana Yano Shizen Izumi
Video: MPEG4 Video (H264) 1920x1080 29.97fps 3992kbps [V: English [eng] (h264 main L4.0, yuv420p, 1920x1080, 3992 kb/s)]
Audio: AAC 48000Hz stereo 195kbps [A: SoundHandler [eng] (aac lc, 48000 Hz, stereo, 195 kb/s)]
[NAFI-013] Dedication ... Body care for father-in-law Sexual beauty wife treated for sexual desire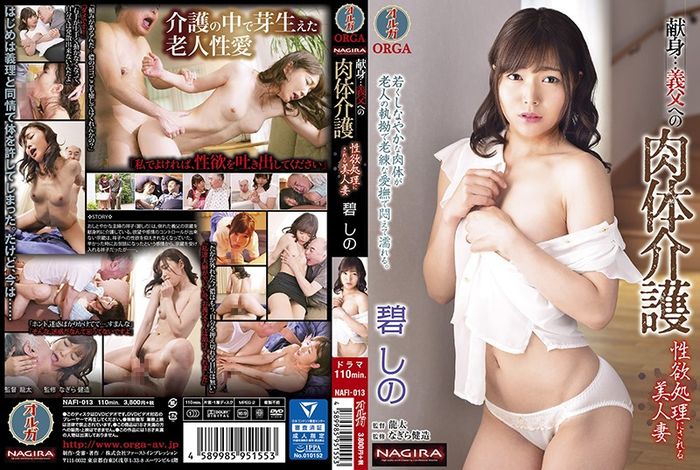 Product code: NAFI-013
Release date: 2018-08-24
Recording time: 110 minutes
Director: Ryuta
Manufacturer: Olga
Label: NAGIRA - Nagira -
Genre: single piece work Married woman beautiful milder adultery Slender incest drama
Cast: Shingo Megumi Akane
Video: MPEG4 Video (H264) 1920x1080 29.97fps 6165kbps [V: h264 high L4.0, yuv420p, 1920x1080, 6165 kb/s]
Audio: AAC 44100Hz stereo 255kbps [A: SoundHandler (aac lc, 44100 Hz, stereo, 255 kb/s)]
[HIKR-098] DEBUT REBECCA 20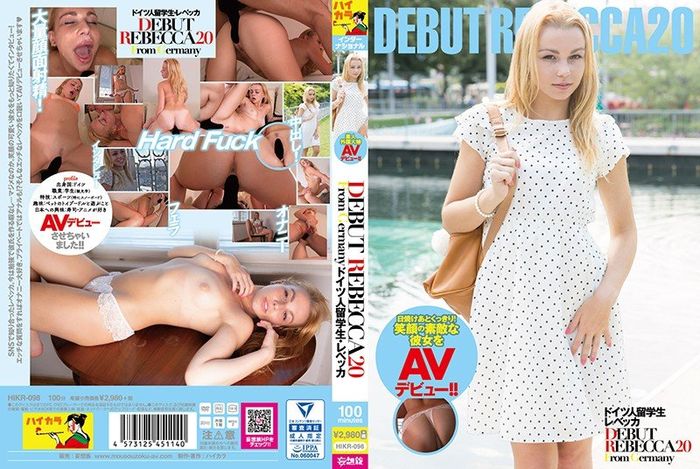 Product code: HIKR-098
Release date: 2018-09-07
Recording time: 100 minutes
Director: Saburo Hollywood
Manufacturer: High collar / delusions
Label: Hikari / Delusions
Genre: Cream Pies Caucasian Actress Tan
Video: MPEG4 Video (H264) 856x480 (856:481) 29.97fps 1200kbps [V: h264 high L3.0, yuv420p, 856x480, 1200 kb/s]
Audio: MP3 44100Hz stereo 128kbps [A: SoundHandler (mp3, 44100 Hz, stereo, 128 kb/s)]
[HIKR-099] Gachinanpa in Prague! Vinna (28) Because I caught a horny Czech girls, I made a lot of Japanese friends feel good! !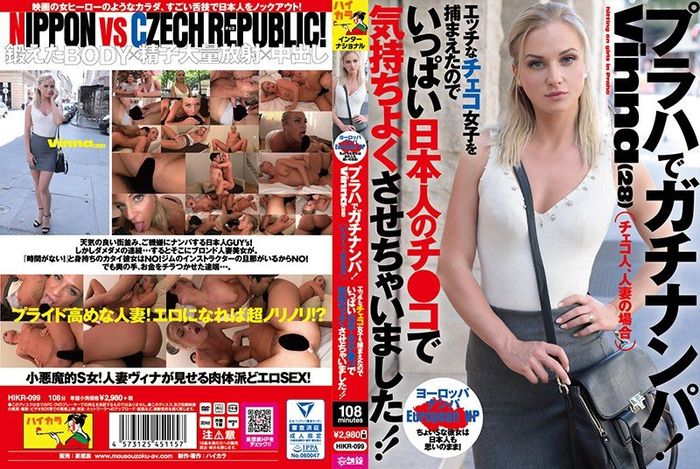 Product code: HIKR-099
Release date: 2018-09-07
Recording time: 108 minutes
Director: Saburo Hollywood
Manufacturer: High collar / delusions
Label: Hikari / Delusions
Genre: Cream Pies Amateur Housewife Nanpa White Actress
Video: MPEG4 Video (H264) 856x480 (856:481) 29.97fps 1201kbps [V: h264 high L3.0, yuv420p, 856x480, 1201 kb/s]
Audio: MP3 44100Hz stereo 128kbps [A: SoundHandler (mp3, 44100 Hz, stereo, 128 kb/s)]
[MIAE-134] Dorsal ruffling drill deep throat Yuana Himekawa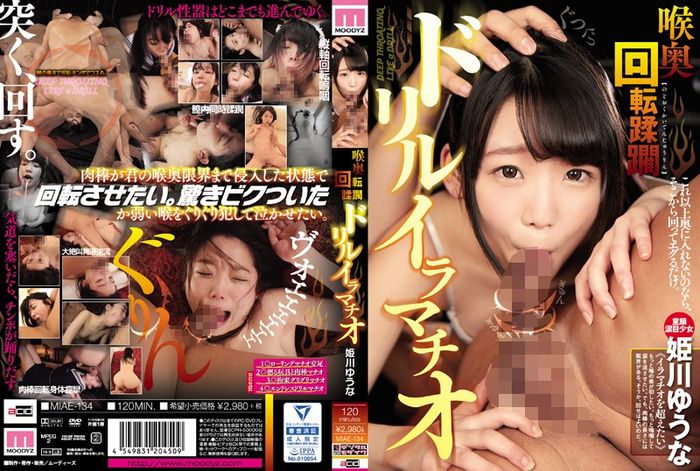 Product code: MIAE-134
Release date: 2017-11-30
Recording time: 120 minutes
Director: Ichinose Kurumi
Manufacturer: Moody's
Label: MOODYZ ACID
Genre: stand-alone work Lolita insults Deep sexy Digimo
Cast: Yuana Himekawa
Video: MPEG4 Video (H264) 1920x1080 29.97fps 3979kbps [V: English [eng] (h264 main L4.0, yuv420p, 1920x1080, 3979 kb/s)]
Audio: AAC 48000Hz stereo 195kbps [A: SoundHandler [eng] (aac lc, 48000 Hz, stereo, 195 kb/s)]
[FSET-783] A woman in an unprotected figure in front of her when opening the door without knocking ...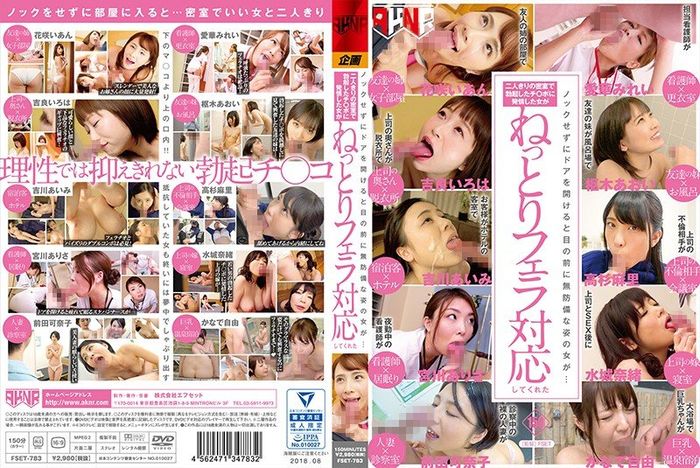 Part number: FSET-783
Release date: 2018-08-23
Recording time: 150 minutes
Director: FSET
Manufacturer: Aquinori
Label: AKNR
Genre: Blowjob Voyeuring Sister Big Breast Nurse Drama
Cast: Naoko Mizuki Naomi Yoshikawa Hanasaka Ien Ai Akane Mirei Kana Free Shiroishi Mio Maeda Kanako Maeda Aoi Mari Takasugi Kira Iroha Mayuka Miyagawa
Video: MPEG4 Video (H264) 1920x1080 29.97fps 3986kbps [V: Video Media Handler (h264 high L4.0, yuv420p, 1920x1080, 3986 kb/s)]
Audio: AAC 48000Hz stereo 125kbps [A: Sound Media Handler (aac lc, 48000 Hz, stereo, 125 kb/s)]
[MIAE-149] Beautiful girl x incontinence x shame x pleasure sensitive acme development leaked maid Sana Ai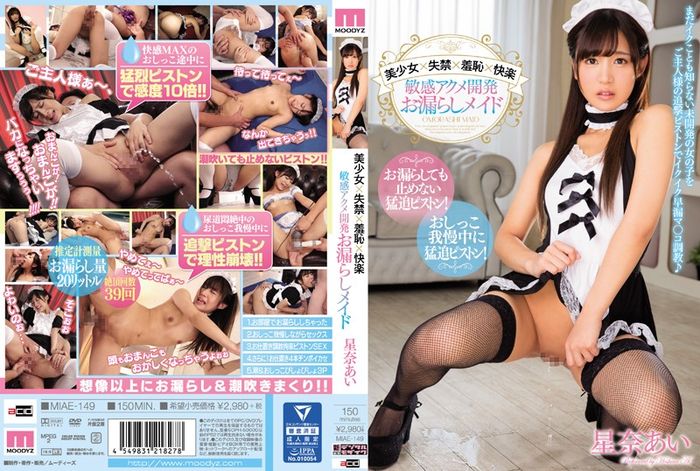 Product code: MIAE-149
Release date: 2017-11-30
Recording time: 150 minutes
Director: U 吉
Manufacturer: Moody's
Label: MOODYZ ACID
Genre: Maid 3P, 4P Standalone Work Squirting Pissing Digimo
Cast: Ai Aina
Video: MPEG4 Video (H264) 1920x1080 29.97fps 3982kbps [V: English [eng] (h264 main L4.0, yuv420p, 1920x1080, 3982 kb/s)]
Audio: AAC 48000Hz stereo 195kbps [A: SoundHandler [eng] (aac lc, 48000 Hz, stereo, 195 kb/s)]